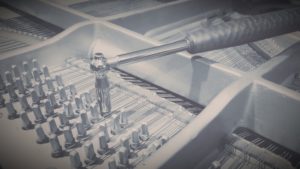 F.K.W. provides piano tuning and regular maintenance services in the Chicagoland and surrounding counties in Illinois.
Thank you all for your patience, I am back to good health! Regularly scheduled piano services will resume in March 2022. Contact me to schedule your Spring/Easter tuning!
Prices are very straight forward and affordable.
(Note price revision due to 2022 inflation!):
Tuning: $100
Pitch Correction: + $50 per
Regulation, Repairs, and deep cleaning: $40/hr plus cost of parts if applicable.
Travel fee: $1/mile round trip on clients farther than a 15 minute drive from Wood Dale IL.

Mileage will be split between multiple clients located near each other on the same day.
Special for owners of a new (used) piano:
If you recently bought or acquired an old piano, and wish to have it worked on, chances are it will need a lot of love beyond just a tuning. For $300 (plus travel fee and cost of parts, if applicable), I will spend an entire 8-hour day with your piano to clean, tune, regulate, and repair as much as possible during this time. If parts are required to be ordered, I can break up the visit over two days.
I am fully insured, and an associate member of the PTG! If I cannot complete the work you require, I will gladly find for you another technician who can!
Forms of Payment Accepted:
Individuals are expected to pay upon completion and satisfaction of service. Institutions may pay the day of, but by default will receive an invoice either on-site, or via mail/e-mail.
As of January 1, 2021, the following forms of payment are accepted:
Cash (Preferred)
Check
Bitcoin (For services rendered ONLY. Materials/parts must still be paid in USD at this time.)
Credit/Debit Card are generally NOT accepted at this time. 

Paypal is accepted, however a $15 processing fee is added to each order.
Invoices are supplied to institutions by default. Residential customers may request one if desired.
To schedule an appointment, please use the contact page to send a message!